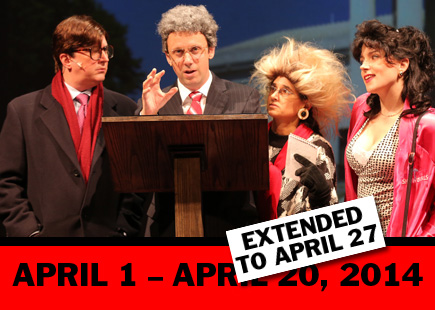 ERS brings ARGUENDO to Woolly Mammoth Theatre Company in Washington DC for the month of April!

ARGUENDO is a riff on the 1991 Supreme Court case Barnes v. Glen Theatre. ERS re-imagines a seminal legal battle that pits pasties and g-strings against the First Amendment. ERS stages the oral argument of the case verbatim, and asks: Is naked dancing protected speech or just immoral behavior?
Panel discussions follow every performance, and include former Solicitor General Seth Waxman, Supreme Court litigator Paul Wolfson, NPR legal affairs correspondent Nina Totenberg, Volokh Conspiracy bloggers Nicholas Quinn Rosenkranz, Stewart Baker & Ilya Somin, and Slate Political Gabfest hosts Emily Bazelon, John Dickerson, & David Plotz.

ERS Artistic Director John Collins joins panels April 2, 3, 5, 6, 10, 15 and 20.

See complete list of panelists here.
"A cool, obsessive genius animates ARGUENDO... So wittily inventive that it makes you think Elevator Repair Service might as well have a go at the Pittsburgh phone directory next." - Ben Brantley, The New York Times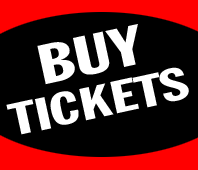 To purchase tickets
call 202-393-3939
or vist woollymammoth.net

PERFORMANCE SCHEDULE



Tues, April 1 - 8:00PM*


Wed, April 2 - 8:00PM
Thurs, April 3 - 8:00PM
Sat, April 5 - 3:00PM & 8:00PM
Sun, April 6 - 7:00PM

Wed, April 9 - 8:00PM
Thurs, April 10 - 8:00PM
Fri, April 11 - 8:00PM
Sat, April 12 - 3:00PM & 8:00PM
Sun, April 13 - 2:00PM & 7:00PM

Tues, April 15 - 8:00PM
Wed, April 16 - 8:00PM
Thurs, April 17 - 8:00PM
Fri, April 18 - 8:00PM
Sat, April 19 - 3:00PM & 8:00PM
Sun, April 20 - 2:00PM & 7:00PM

Fri, April 25 - 8:00PM
Sat, April 26 - 3:00PM & 8:00PM
Sun, April 27 - 2:00PM & 7:00PM

*

Pay What You Can